Ready for some random?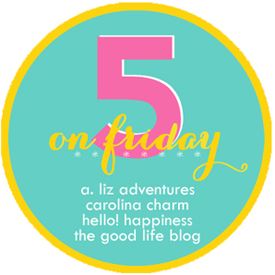 1. Since we were all so sick in February, Jacob and I had to cancel two dates. We have four dates planned in the next ten days: a musical, a movie, a concert, and a comedian. I guess we're making up for lost time! I genuinely love hanging out with my weird husband. He makes me happy.
2. After Misty at
Handbags + Handguns
posted about her
favorite thrillers
, we got to talking about the Reese Witherspoon/Mark Wahlberg movie
Fear
. I rented it last weekend and have to say, it holds up. Of course it's outdated because it's from 1996, but that's probably also why I love it (I graduated from high school in 1997). It really did still freak me out! If you've never seen it, watch it. If it's been a while, watch it again.
3. Zuiliy recently had TOMS on sale so I picked up three pairs. People have strong opinions about these shoes. I agree for the most part, they are ugly and not exactly great for your feet. But they are so simple and comfortable and since I'm just hanging out with my kids all day, I basically live in them. My favorite part is that they give a pair to a child in need every time you buy one. I bought the top three. The bottom three are on my wish list.
4. I'm obsessed with stupid Buzzfeed quizzes. I don't actively seek them out, but when I see someone post their response to Facebook or Twitter I have to go do it myself. More often than not, the results are pretty spot on.
5. Shout out to sweet and funny blogger Annabelle at
The Carolina Country Girl
who just found out she has
Hodgkin's lymphoma
. She's meeting with her oncologist today to find out more information and her course of action. She's going to kick cancer's ass, but let's all send her positive thoughts, vibes, hugs, and prayers! #TeamTCCG