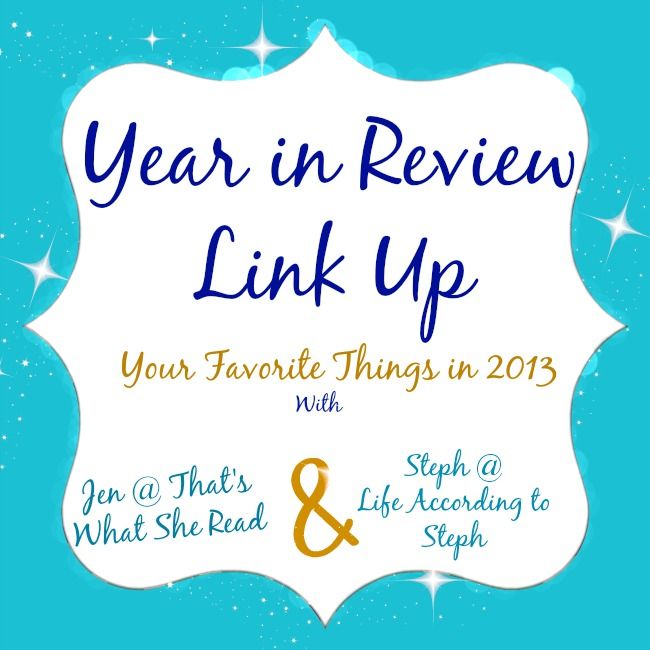 I'm so excited to link up with
Jen
and
Steph
about 2013! Some of my favorite things of the year were vacations: Salt Lake and Park City with Jacob (
here
,
here
,
here
and
here
),
Disneyland
as a family, and a
Seattle staycation
with
Leeann
. I also loved getting
kittens
, going to
concerts
, celebrating
holidays
and
seasons
with my
family
, and going on
dates
with Jacob, my husband of
seven years
. Whoa. But you know what? You were here, you already read all about that, so
let's get to the pop culture of the year. Here are my top five favorite books, movies, TV shows, albums and pop singles that came out in 2013, in no particular order.
I Wear the Black Hat: Grappling With Villains (Real and Imagined)
by Chuck Klosterman
Winger by Andrew Smith
American Savage: Insights, Slights, and Fights on Faith, Sex, Love, and Politics by Dan Savage
Chanel Bonfire by Wendy Lawless
Eleanor & Park by Rainbow Rowell


(There are movies I haven't yet seen that could be contenders.
Like, Her, The Wolf of Wall Street, American Hustle and Saving Mr. Banks)
The Hunger Games: Catching Fire
Don Jon
Gravity
The End of Love
Warm Bodies
Drunk History
Brooklyn Nine-Nine
Heartthrob by Tegan and Sara
Stars Dance by Selena Gomez
Britney Jean by Britney Spears
Too Weird To Live, To Rare To Die by Panic! at the Disco
I'm linking up my favorite pop songs of 2013 with
Helene
!
Wrecking Ball by Miley Cyrus
Scream & Shout by will.i.am and Britney Spears
Dark Horse by Katy Perry feat. Juicy J
Do What U Want by Lady Gaga feat. R. Kelly
Story of My Life by One Direction
Still Into You by Paramore
Mirrors by Justin Timberlake
Blurred Lines by Robin Thicke feat. T.I. and Pharrell
Diane Young by Vampire Weekend
I'm so looking forward to 2014, especially for the travel and concerts.
Misty
and I are planning a trip to see Britney in Vegas and
Leeann
and I are going to see One Direction while we're in Philadelphia next summer. I'm also going to see Justin Timberlake, George Strait, Cher, and will definitely buy Garth Brooks tickets. Those are some pretty epic entertainers! Hopefully Jacob and I will finally make it to Boston and there's a possible San Diego work trip the kids and I can tag along on, so I'll get to hang out with
Tiffany
! I'm excited for the new year!
What were some of your favorite things in 2013?